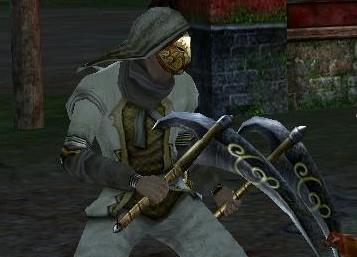 Monster type: Boss
Nicknames: Knife
Level: Revolving Chakra 4
Special Moves: None
Notes: Can drop Black Iron Trinket and Ring of White Shadows
This boss is generally considered a miniboss because it has no special attacks.
Locations
Edit
The Knife of White Shadows can be found on Clan Starter Maps, near the exits to Hefei and Shi Zhang/Zhengzhou, among the Disciples of White Shadows.
Ad blocker interference detected!
Wikia is a free-to-use site that makes money from advertising. We have a modified experience for viewers using ad blockers

Wikia is not accessible if you've made further modifications. Remove the custom ad blocker rule(s) and the page will load as expected.