Hangzhou is one of the 4th level maps in 9Dragons (the other being Nanchang).
It is a disputed map, meaning that both White and Black Clan disciples can enter it, but is mainly a black clan map.
The guards here though, will attack and kill all White Clan members they find.
Hangzhou is appropriate for characters from level 67 to approximately 107 (FD7 - EC6) (after which point, they go to Liaodong.
Points of Interest
Edit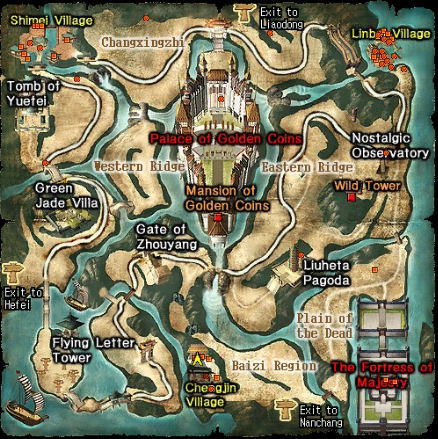 Ad blocker interference detected!
Wikia is a free-to-use site that makes money from advertising. We have a modified experience for viewers using ad blockers

Wikia is not accessible if you've made further modifications. Remove the custom ad blocker rule(s) and the page will load as expected.